Description
Almost four million UK women born in the 1950s were left unprepared and financially disadvantaged when the Department of Work and Pensions didn't give enough notification that the state pension age for women was rising by six years. The campaigning group Women Against State Pension Injustice are still fighting for compensation. So, how do we ensure that millions of women in the future do not retire with a fraction of men's pensionable savings?
Supported by the Cross-Party Group on WASPI
---
Chair: Siobhian Brown MSP, Cross Party Group on Women Against State Pension Injustice 
Panellists: 
Angela O'Hagan is Professor of Equality and Public Policy at Glasgow Caledonian University where she is also Depute Director of the WISE Centre for Economic Justice. Angela is an advocate for gender budgeting and gender analysis in public policy with a focus on women's economic independence and the need for change in dominant economic models and approaches to policy making.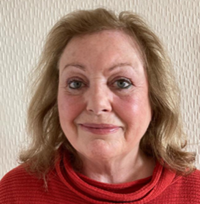 Agnes Tolmie is Chair of the Scottish Women's Convention and is an active campaigner in the women's movement on equal pay and women's representation in political and public life. Agnes was involved with a coalition of women in Scotland for the establishment of a Scottish Parliament and campaigned with the STUC Women's Committee for the 50/50 gender balance within the new Scottish Parliament.
SallyAnn Kelly OBE is the Chief Executive of Aberlour Child Care Trust. She has also worked for 3 different local authorities in Scotland and Barnardo's Scotland. SallyAnn has a particular interest in supporting women address issues that are important to them including poverty, domestic abuse, mental health and problematic alcohol and drug use.
Accessibility
All Scottish Parliament event locations:
are accessible by lift or level access, and venues are accessible to wheelchair users
welcome guide dogs or other assistance dogs
Some venues are fitted with induction loop facilities.
Please contact us in advance if you have any access requirements.
Further information on accessibility at the Scottish Parliament.
Other events that day
Thursday, August 11, 2022
Who holds the power in town centres - is it the developer, the chain stores, or the investors?
Thursday, August 11, 2022
It is often said that the first casualty in war is truth.