Event description
Join the panel on their assessment of Scotland's role as a global citizen in relation to the rest of the world at a time of huge political and economic upheaval. Global citizenship highlights the interconnected and interdependent nature of society in thinking locally, nationally and globally, so what is Scotland doing post-COP on climate reparations, ethical consumerism, human rights, mediation and international development?
---
Chair: Sarah Boyack MSP, Convener, Cross-Party Group on International Development
Panellists: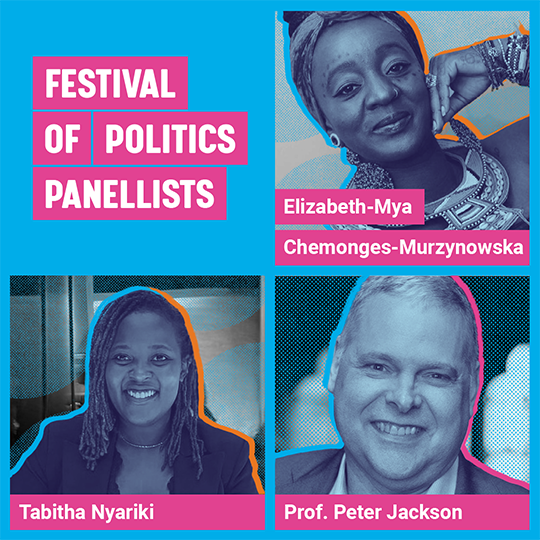 Tabitha Nyariki is the Race Equality Charter Project Officer at Glasgow Caledonian University and previously worked as a Sabbatical Officer at their Students' Association. She has focused on advocating for issues around Racial Equality in Higher & Further Education. In 2022, she won the NUS Equality & Diversity Award. She is the youngest board member of the Scottish Fair-Trade Forum. Tabitha graduated from Glasgow Caledonian University with a Bachelor of Science Degree with Honours in Applied Psychology.
Peter Jackson is Chair in Global Security at the University of Glasgow and a Fellow of both the Royal Society of Edinburgh and the Royal Historical Society. He has been Visiting Professor at the History Department at Institute d'etudes politiques in Paris and at the Université de Paris I Panthéon-Sorbonne. Peter is the Principal Investigator for this AHRC Research Grant 'The Weight of the Past in Franco-British Relations since. He is also co-Convenor of the Research Network 'Visions of Global Order: Peace, Law and Security after the First World War'.
Elizabeth-Mya Chemonges-Murzynowska (Mya) is the founder of The African Caribbean Asian and Mixed Heritage Association & Chair, The Kenyans in the Highlands. She is also an income maximisation advisor with the Citizen Advice Bureau. Mya's drive and purpose is to ensure that the communities she supports are exposed to a wide range of cultural, traditional and heritage differences, while enjoying the unique benefits of being exposed to so many diverse cultures.
Accessibility
All Scottish Parliament event locations:
are accessible by lift or level access, and venues are accessible to wheelchair users
welcome guide dogs or other assistance dogs
Some venues are fitted with induction loop facilities.
Please contact us in advance if you have any access requirements.
Further information on accessibility at the Scottish Parliament.
Other events that day
Friday, August 11, 2023
In partnership with Scotland's Futures Forum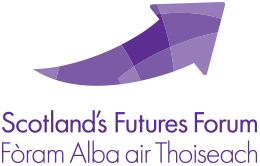 Friday, August 11, 2023
In partnership with the University of Edinburgh
*By choosing Book Now, you will be taken to third-party site EventBrite to complete your purchase.