Description
A YouGov poll in 2021 reported that three-quarters of British people supported doctor-assisted dying for patients suffering from a terminal illness. For many people, end of life is in the same ethically fraught category as divorce or abortion, while others believe it is part of the social continuum that resulted in legislative change on these very issues.
Join the panel to discuss end-of-life choices, ethics, morals and the role of the media in the personal politics of social change.
Supported by the Cross-Party Group on End-of-Life Choices
---
Chair: Collette Stevenson MSP, Cross Party Group on End-of-Life Choices 
Panellists: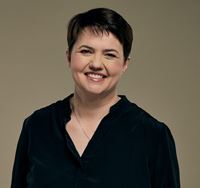 Ruth Davidson is a writer, broadcaster and politician. A former Member of the Scottish Parliament, Ruth stepped down after 10 years in post, eight of which she spent as leader of the Scottish Conservative Party. A former journalist and BBC News broadcaster, she is also a published author and presents a weekly Times Radio programme.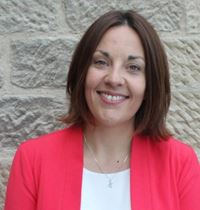 Kezia Dugdale is the Director of the John Smith Centre, based at the University of Glasgow. The non-partisan organisation exists to make the positive case for politics and public service through the promotion of civilised debate and high-quality research. Kezia was also a Member of the Scottish Parliament for the Lothians region and led the Scottish Labour party through four national elections and the EU referendum.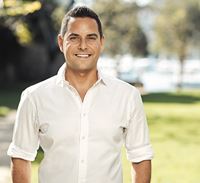 Alex Greenwich MP is the Independent Member for Sydney in the New South Wales Parliament, Australia. He introduced landmark reforms into the House, including the Voluntary Assisted Dying Bill, which recently became law and will offer end-of-life choice to people with terminal illness. Alex's forthcoming Equality Bill will remove LGBTIQA+ discrimination from New South Wales law. Alex will join the panel online.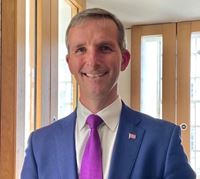 Liam McArthur MSP has served as a Member for Orkney since 2007. He is the Scottish Liberal Democrats spokesperson on Justice and the Climate Emergency. In 2021 he was elected as a Deputy Presiding Officer of the Scottish Parliament. In September 2021, Liam launched his own proposals for a new members bill which would legalise assisted dying for mentally competent, terminally ill adults in Scotland.
Accessibility
All Scottish Parliament event locations:
are accessible by lift or level access, and venues are accessible to wheelchair users
welcome guide dogs or other assistance dogs
Some venues are fitted with induction loop facilities.
Please contact us in advance if you have any access requirements.
Further information on accessibility at the Scottish Parliament.
British Sign Language (BSL) interpretation and electronic notetaking is available at this event.
Other events that day
Thursday, August 11, 2022
What is stopping Scottish communities accessing local, inclusive and affordable sports facilities on their doorstep?