Description
While a storm of accusations of sexual impropriety, bullying, and misogyny circles over politicians; and with politicians like Scotland's First Minister outlining the horrific online abuse targeted at female politicians, it's no surprise that many women decline to join the gladiatorial race for political office and goal of achieving 51% representation the UK. So, what makes a woman step up to become a political agent for change? And what kind of support, inspiration and motivation can they expect from their local community to national political platforms? Join the Presiding Officer and speakers to discuss the challenges and the solutions.
In partnership with Elect Her.

---
Chair: Presiding Officer
Panellists: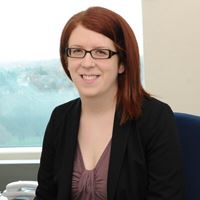 Dr Meryl Kenny is Senior Lecturer in Gender and Politics at the University of Edinburgh and Co-Director of the Centre on Constitutional Change. She has published widely in the areas of gender and political institutions, political representation and recruitment, and Scottish politics. Meryl convenes the University of Edinburgh's Gender Politics Research Group; sits on the steering group of the University's genderED initiative; and is a member of the steering group of the cross-party Women5050 campaign for legal gender quotas in Scotland.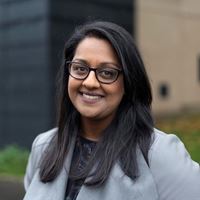 Talat Yaqoob is a campaigner, commentator, and independent consultant. She has previously worked across women's labour market equality, further and higher education, migrants' rights, and men's violence against women. In 2014 she co-founded the Women 50:50 campaign, and launched Pass the Mic, an initiative to amplify the expertise of women of colour in media and commentary. Talat is co-chair of the First Minister's National Advisory Council on Women and Girls and a Fellow of the Royal Society of Edinburgh.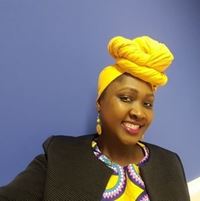 Pheona Matovu is the co-founder of the award-winning social enterprise Radiant and Brighter community interest company, and a leading voice on diversity and inclusion. She is also a Women's Enterprise Scotland role model ambassador; a board member at The Productivity Institute and an associate director for Common Purpose. Pheona recently became one of the first people to be awarded the prestigious James McCune Smith (JMS) PHD scholarship at University of Glasgow.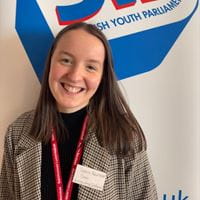 Sophie Reid is Chair of the Scottish Youth Parliament; a trustee with Youthlink Scotland; and a spokesperson for Girlguiding Scotland. She is currently 18 years old. Sophie has campaigned for women's safety in public spaces. She also sits on the board of Youthlink Scotland. Outside of SYP, Sophie is studying Politics and Sociology at the University of Glasgow.
Accessibility
All Scottish Parliament event locations:
are accessible by lift or level access, and venues are accessible to wheelchair users
welcome guide dogs or other assistance dogs
Some venues are fitted with induction loop facilities.
Please contact us in advance if you have any access requirements.
Further information on accessibility at the Scottish Parliament.
British Sign Language (BSL) interpretation and electronic notetaking is available at this event.
Other events that day
Friday, August 12, 2022
The United Nations sets out the right to food provision as a basic human right, while increasing numbers of pressure groups believe the right to nutritious food and ability to heat our homes should also be legally enforceable human rights.
Friday, August 12, 2022
The relationship between the industrial revolution and the wealth accumulated through Scotland's role in the transatlantic slavery trade makes for uncomfortable exploration.