Description
What is the working future for Scotland's disabled people? And what can Scotland do to harness the technological trends shaping our future working lives and use them to support more disabled people into work?
Supported by the Social Justice and Social Security Committee.
---
Panellists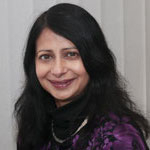 Bela Gor is Head of Legal and Content with Business Disability Forum and is responsible for the design and content of Business Disability Forum Events including conferences and new products. She is a lawyer with over 20 years' experience of disability discrimination law including providing: high-level consultancy support to business and government agencies, leading reviews and improvement processes for organisations including banks and government agencies.
Phil Taylor is Professor of Work and Employment Studies at the University of Strathclyde. He has researched and published widely on work organisation, lean working, the future of work, new technologies, occupational health, employment relations, industrial conflict, performance management, call/contact centres, offshoring and global value chains and Covid-19. He has edited leading journals, Work, Employment and Society and New Technology, Work and Employment and is a CI on a current ESRC Project investigating the extent and nature of employee voice and the consequences for improving working lives. He is a Fellow of the Academy of Social Sciences and a Global Scot.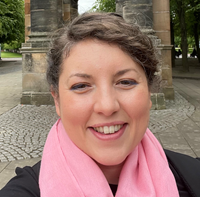 Naomi Waite is passionate in equity, diversity and inclusion. She has worked for Inclusion Scotland for 6 years; began supporting the Access to Elected Office and Access to Politics projects then moved onto developing the Employment projects in 2017. An expert in accessible recruitment practices and workplace adjustments, Naomi manages the national We Can Work internships programme, which aims to make employment more accessible for disabled people, led by lived experience and the Social Model of disability. In 2021 Naomi supported the development of Employerability training for employers to create inclusive and accessible workplaces for disabled people.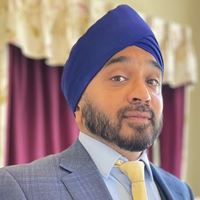 Sathpal Singh operates at the intersection of Engineering and Agile, with a focus on people, culture and community development. Having started his career as a Software Engineer, Sath has moved from hands-on developer roles into management and strategic leadership and over the last 20+ years has experienced numerous industries, and delivered a range of programs and products for international clients and global brands.
Accessibility
All Scottish Parliament event locations:
are accessible by lift or level access, and venues are accessible to wheelchair users
welcome guide dogs or other assistance dogs
Some venues are fitted with induction loop facilities.
Please contact us in advance if you have any access requirements.
Further information on accessibility at the Scottish Parliament.
British Sign Language (BSL) interpretation and electronic notetaking is available at this event.
Other events that day
Thursday, August 11, 2022
It is often said that the first casualty in war is truth.
Thursday, August 11, 2022
The global cost of living crisis is fuelling growing calls for a fairer economic model.